It is with great excitement that we announce next week's Who's in the Zoom guest… Rachel Nwokoro!
Book your free space via Eventbrite here: https://www.eventbrite.com/e/they-cant-stop-us-whos-in-the-zoom-its-rachel-nwokoro-tickets-146589813077
View more details about the event on our calendar here: https://www.weshallnotberemoved.com/event/whos-in-the-zoom-tbc/
"They Can't Stop Us" – Storytelling and Post Traumatic Growth in an Age of Chaos
An evening of angelic agitation, creative exploration and storytelling with Multidisciplinary Artivist, Rachel Nwokoro. A recent "Disability Champion" Black British Theatre Award winner, Rachel will be sharing her transformative experience of state violence, disability justice and how it has influenced her creative career path.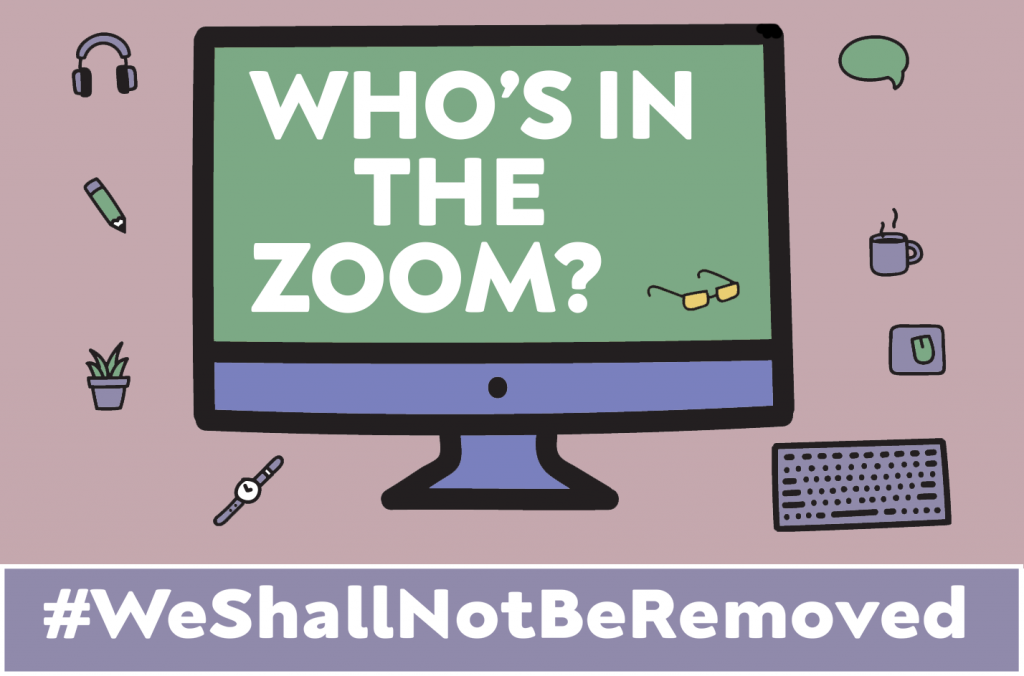 About Rachel Nwokoro
Although, Rachel has been performing spoken word poetry internationally for five years she has been storytelling in a wider sense for much longer. Her determination and tenacity was clear at 13 when she went door to door visiting agents, got signed by one and enlightened her parents after the event. Never a woman to take the path well-travelled, some years later, Rachel was awarded the Vice Chancellor's Scholarship for the Arts at Durham University where she read a BSc in Natural Sciences (Biology, English and French) for two years while battling disability. Here she began her exploration as a multi-disciplinarian by directing multiple productions including her first piece of writing, a short play called "Keep it Casual".
In the past she has worked with notable organisations including the RSC, Royal Court, Soho Theatre, Lyric Theatre, National Theatre, Her Majesty's Theatre, Actors Centre, ITV, Nationwide, Sky News, NSPCC, Nickelodeon, Birmingham Opera Company, Saatchi and Saatchi, Cheltenham Literature Festival, Fortnum and Mason, Thames Festival Trust, Stonewall UK, Sofar Sounds, Shambala Festival, Brainchild Festival and more. Rachel was the first international poet invited for a residency in Mexico and has been the resident artist for Thames Festival Trust, The Roundhouse Studios and Brainchild Festival.
Rachel is dedicated to working with marginalised people and erased stories. She believes fiercely in her heart that collective liberation can be accessed through the arts. As such, during her career she has garnered professional skills in community outreach, participation work and arts-based social activism.
Event Details
The event will take place online via Zoom, from 7.45pm to 9pm. This includes a 15 minute break halfway through.
BSL & Live Captioning will be provided for this event.
If you have any other access requirements or concerns, please email access@weshallnotberemoved.com