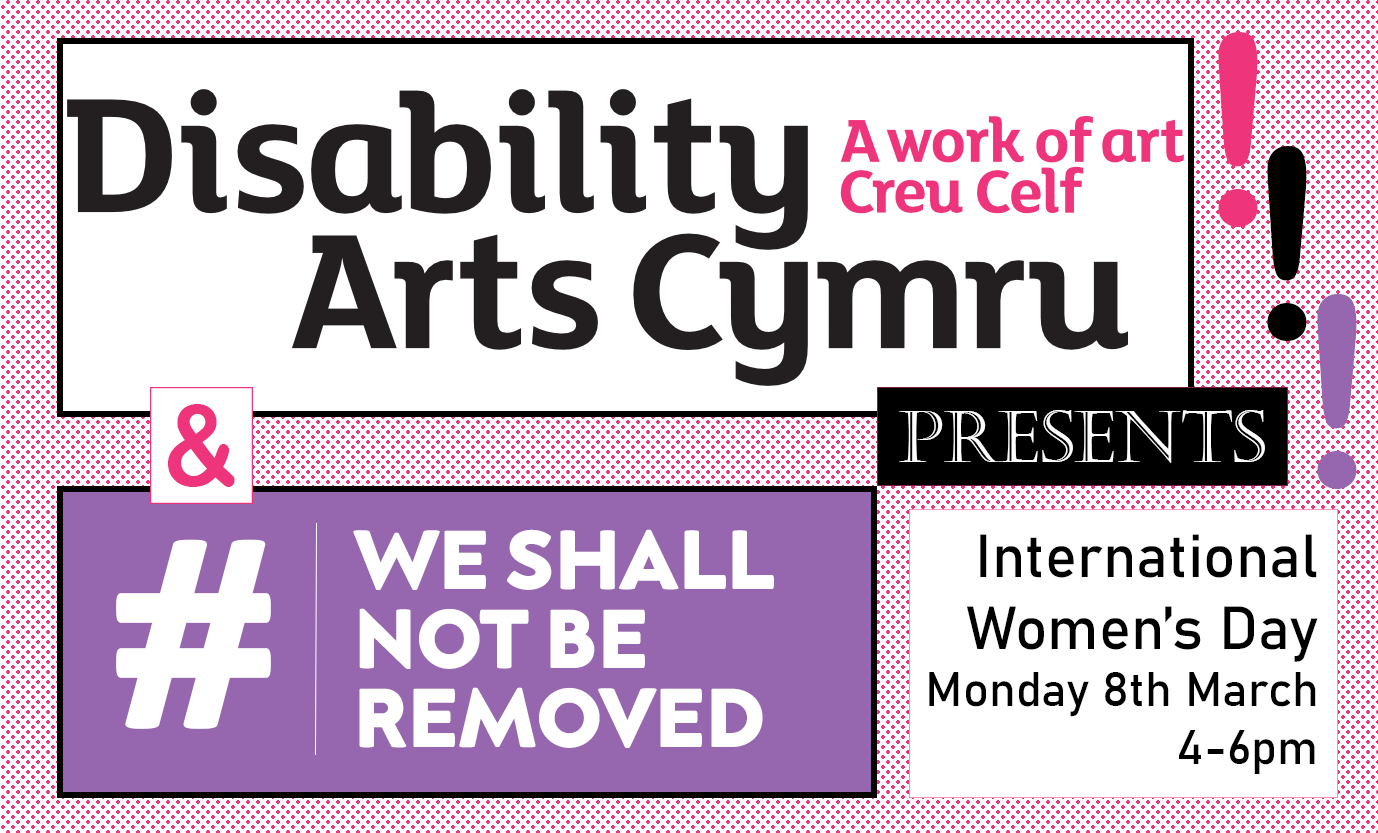 Monday 8th March || 4pm – 6pm
We're hosting a star-studded event for International Women's Day!
Disability Arts Cymru in partnership with #WeShallNotBeRemoved are celebrating Disabled and Deaf women from across the UK for International Women's Day.
Definition of women includes women/womxn identifying as female/femme and 'non-binary'.
The theme this year is Choose to Challenge: https://www.internationalwomensday.com/Theme.
A variety of Womxn will get up to all sorts of mischief, while ensuring vital aspects of our lives are shared through words, sign, music, song, and so much more.
Already confirmed are Julie McNamara as host, Francesca Martinez, Miss Jacqui, Claire Cunningham, Deepa Shastri, Dr Vole and a range of other delectable comrades.
This free event is open to all disabled/Deaf artists, activists and allies.
To register for this free event, please click the following link: bit.ly/DACCT0803
BSLI and Live Captioning will be available. If you need any other requirements, please inform us as you register.
Supported with funds from Arts Council Wales Cultural Recovery Funds